Bentley Financial Services
THE FULL BENTLEY EXPERIENCE.
Breathtaking power meets incredible craftsmanship and exquisite design in every Bentley that's ever been made. In short, each model is the living embodiment of W.O. Bentley's founding vision: to create "a fast car, a good car, the best in its class." This approach is more than just an ambition: it's an attitude to life. The craftspeople who bring W.O. Bentley's vision to life in the Bentley factory today are masters of their trade, working with passion and enthusiasm to create cars that are truly extraordinary.

But words are not enough to describe this feeling alone. Sometimes you need to get behind the wheel and experience the power and emotion for yourself. Bentley Financial Services' exclusive leasing and financing offers let you do just that – with all the ease and enjoyment you can expect from any Bentley service. And Bentley Financial Services can help you step into your Bentley sooner than you might think. Our trusted consultants are on hand to help however you might need them – whether you desire Bentley Election tailored to your unique requirements, or a financing offer made just for you.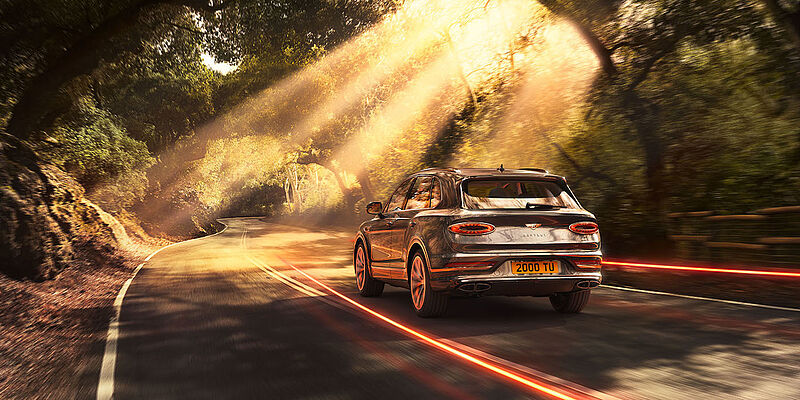 New Bentayga V8 – WLTP drive cycle - Fuel Consumption in l/100km: Low 20.9; Medium 13.2; High 10.9; Extra high 11.8; combined 13.0; combined CO2 294 g/km; Driving range 654 km
BENTLEY ELECTION
YOUR ADVANTAGES AT A GLANCE

Would you like to drive a Bentley while enjoying a high degree of planning security and financial flexibility?
Bentley Election offers you the opportunity to fulfill your dream of a Bentley - without limiting your financial flexibility for further dreams.

Freedom to choose
Bentley Election grants you full freedom at the end of the contract: you can change your current car into the latest Bentley model, return it to your retailer or simply keep on enjoying it.

Confidence
During the contract duration, you are the owner of the vehicle, regardless of the decision made at the end of the contract.

Flexibility
You can choose the amount of kilometers driven per year depending on your personal preferences.

Comfort
If you decide to keep the vehicle at the end of contract, you will have the option of refinancing the last installment, with prior approval from Bentley Financial Services.

Conditions:
- Available for new and used cars
- Different instalments for your convenience
- Variable mileage according your requirements
---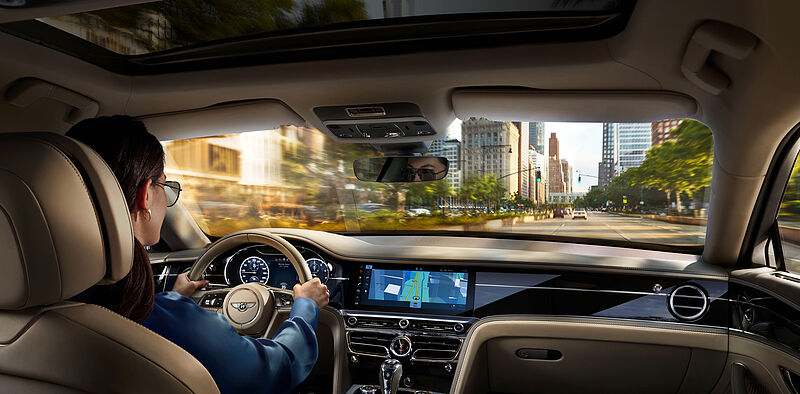 BENTLEY CREDIT
YOUR ADVANTAGES AT A GLANCE

With our attractive finance model, you have the opportunity to fulfill your dream of owning your personal Bentley - without restricting your financial freedom. You pay conveniently in fixed monthly installments - the amount of which you determine yourself. When signing the contract, you have the option of agreeing a final payment with your Bentley retailer that reduces the monthly installment during the term of the contract. No matter what you choose - with the final installment your Bentley becomes 100% your property.

Accessibility
There is no minimum down payment and you can finance up to 100% of the vehicle price (including extras and accessories).

Simplicity
You can manage the finance request through your official Bentley retailer.

Security
A monthly constant rate, which we adjust individually to your wishes, ensures high transparency and better planning.

Confidence

Bentley Credit offers you the possibility of paying the pending amount in advance, either totally or partially.

Ownership

Not just any Bentley. Your Bentley! With payment of the final installment the vehicle becomes your property.

Conditions

- Available for new and used cars
- Different instalments for your convenience

---
Interested to hear more? Please contact us for your personalized offer.
Our Bentley Financial Advisors would be delighted to help you embark on extraordinary journey.
In the Spanish market Bentley Financial Services is a commercialized brand by Volkswagen Bank GmbH S.E.